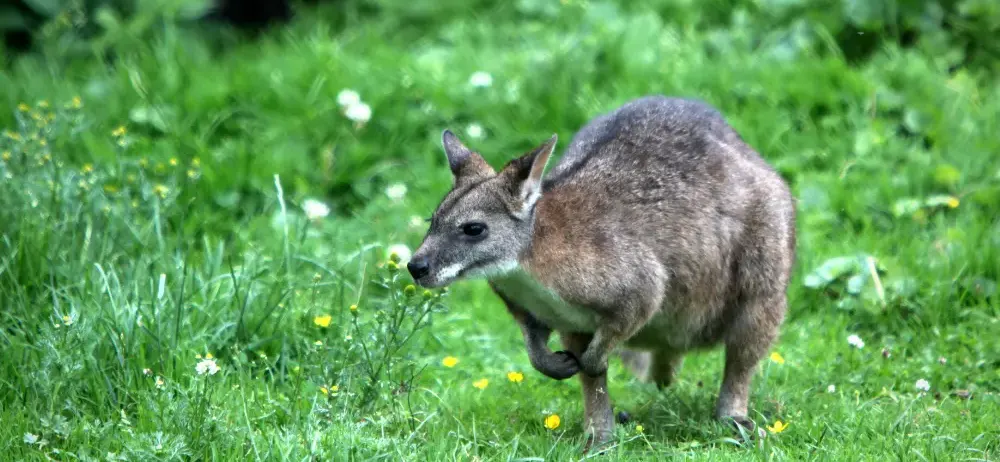 Over 100,000 calls for wildlife rescue advice and assistance are made annually to the WIRES Rescue Office, resulting in hundreds of animals in need every day across NSW. We are always accepting new volunteers so that we can respond as quickly as possible to assist sick, injured and orphaned native wildlife.
Below are the introductory courses WIRES provides, with each offering a different way to get started volunteering with WIRES to help wildlife.
These courses are only available to NSW residents aged 18 years and over with a permanent NSW residential address.
Rescue and Immediate Care Course
Community Mange Treatment Program
Course Details
The WIRES Rescue 101 program is the fastest, easiest way for you to get started assisting with the rescue and transport of the most common sick and injured native animals.
The WIRES Rescue and Immediate Care Course (RICC) is the essential foundation course that must be completed by everyone wanting to start rescuing and caring for wildlife. Completing the RICC enables you to join your local branch and begin rescuing a range of sick, injured and orphaned native animals, as well as begin providing some immediate care.
Note: The rescue and care of some species, such as koalas, snakes and bats, requires the completion of specialist courses. Advanced species courses become available for WIRES members to enrol into, after successful completion of the RICC.
The WIRES Community Mange Treatment Program is another great way for people to get started volunteering with WIRES, if you live in an area where wombats are present, and you would like to get involved in treating wombats with mange in your region.
Important Information
Many wild animals that require rescue and care, are already very sick or seriously injured. Volunteers must work with vets and experienced carers to make decisions that are in the animal's best interests, and for some seriously injured and sick animals this can include developing appropriate care plans, finding specialist care, or euthanasia.
What level of commitment is necessary?
As a volunteer, you decide on the level of activity and involvement you are comfortable with. You can choose to only rescue, or rehabilitate, or both. There are also a number of administrative roles within your local branch that help support fundraising and branch management activities.
In terms of wildlife rescue and care, time and equipment are major considerations. If you make the commitment to become a rescuer and carer, there are experienced volunteers and staff who will guide and support you.
What equipment is needed?
Some equipment is essential to carry out wildlife rescue and care. Equipment does not need to be expensive or sophisticated to begin with and may be accumulated over time. WIRES training courses will provide you with more detailed information about what you will need.
WIRES Head Office provides branches with a wide range of practical and financial support. WIRES branches also conduct regular local fundraising activities raising funds used to support local volunteers. Branches often invest in WIRES equipment that can be loaned to members on a temporary basis. Many volunteers also purchase their own equipment for their ongoing personal use.
What about pets and children?
Having pets and/or young children, and being a wildlife rescuer and/or carer are not mutually exclusive. However, wildlife in care needs to be kept away from all people (unnecessary contact with carers as well) and pets to minimise stress on the animals, and maximise their chance of survival when they are released.
It is also illegal to take native animals from the wild and keep them as pets. Wildlife that come to WIRES only stay in care until they can be released back into the wild. When wildlife is in care our duty is to always act in the best interest of the animal. Unnecessary contact with wild animals being rehabilitated can induce stress and impede their ability to be successfully released back into their natural environment and carry out natural behaviours such as finding food and avoiding predators, which include domestic pets.
Get Started
Read the Rescue 101, Rescue and Immediate Care Course and Community Mange Treatment Course details for more course information and details about how to enrol.
If you have any concerns about accessing or participating in WIRES' training, please contact training@wires.org.au