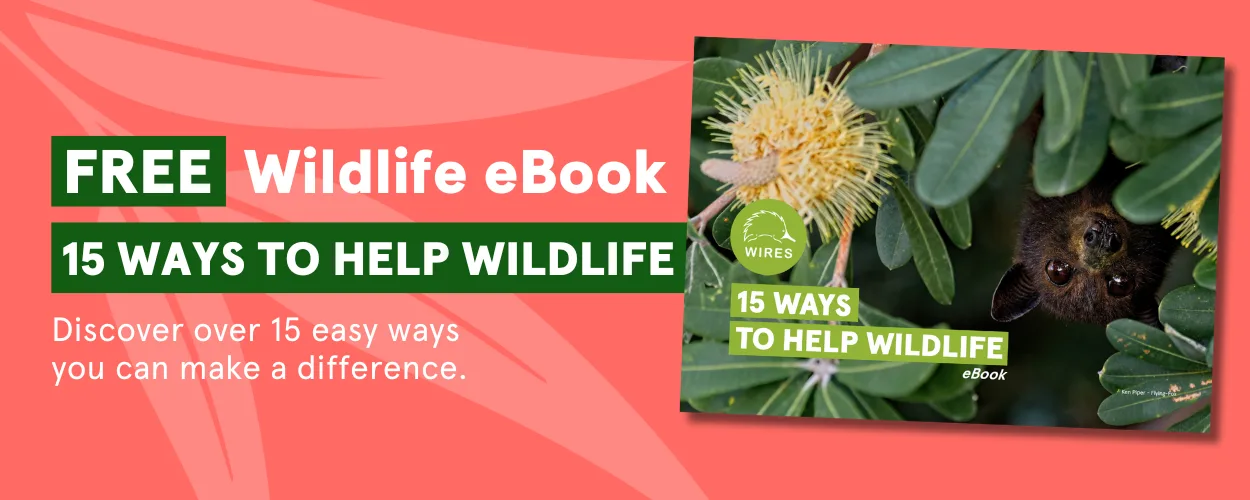 Register for our enews to receive inspiring wildlife rescue stories direct to your inbox.
Sign up today and receive an email link to our '15 Ways to Help Wildlife' ebook.
Our enews will give you a unique insight into the work we do for wildlife and will keep you up to date on special WIRES news and events.